Workplace Health & Safety (OH&S)
Protecting the health, safety and welfare of M & L McLean Cleaning Services employees, contractors and clients' is of paramount importance. Safety is an integral part of M & L McLean Cleaning Services business model and remains one of our core values.
We expect the highest standards in regards to workplace health & safety and are committed to strive for continuous improvement. Due to our comprehensive and specific health & safety policies, procedures and practices, we pride ourselves on a healthy and safe workplace.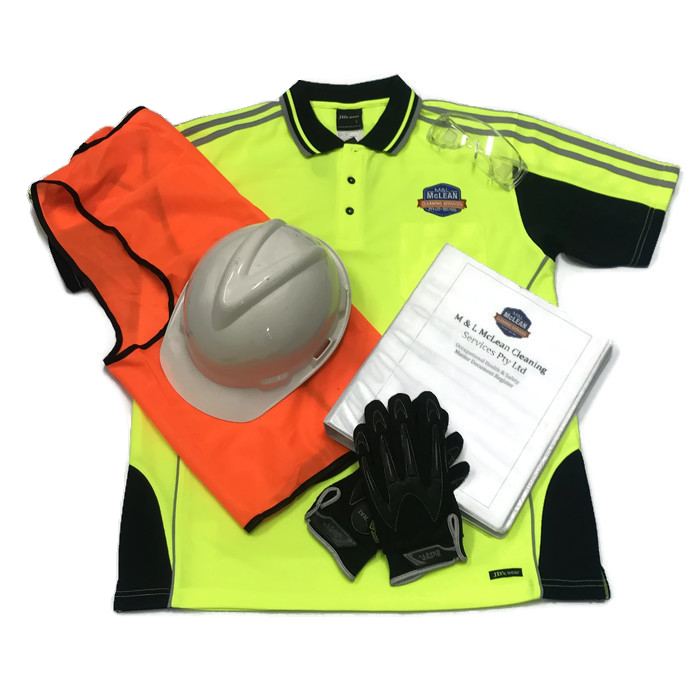 All staff employed by M & L McLean Cleaning Services Pty Ltd undertake comprehensive and fully supervised training to ensure that they are well prepared to carry out duties and responsibilities in the particular environment they will be working in. This training has an emphasis on skills, WHS, professionalism, standards and responsibilities. All staff training records are documented and maintained. Risk management and identification is the responsibility of all parties. Our staff are trained to contain any risk that they identify in their work environment.
All parties in the workplace are responsible for a commitment to work health, safety, and risk management are required to ensure that these systems are applied at all times. Health, safety and risk management in the workplace are clearly described within the M & L McLean Cleaning Workplace Health & Safety System manual.
OUR OBJECTIVE
M & L McLean Cleaning Services Pty Ltd provide and maintain a safe working environment for the health, safety, and welfare of our employees
Provision of WHS procedures in the form of training and supervision, in conjunction with a WHS Manual including a comprehensive safety guide with regards to items such as Risk Assessment / Staff Training / Hazard Identification and Control / Accident Investigation & Incident Reporting etc.
RESULTS
Achieve an accident free workplace,
Prevent work related injuries and illnesses
Continuously improve the safety culture of all workers
All employees comply with WHS requirements including use of PPE (Personal Protective Equipment) and carry out their work in a way that does not put their own health and safety, at risk, or that of others in the workplace
Capacity to learn from safety performance indicators and bring about continual improvement