Our business would not exist if it were not for our loyal, hardworking employees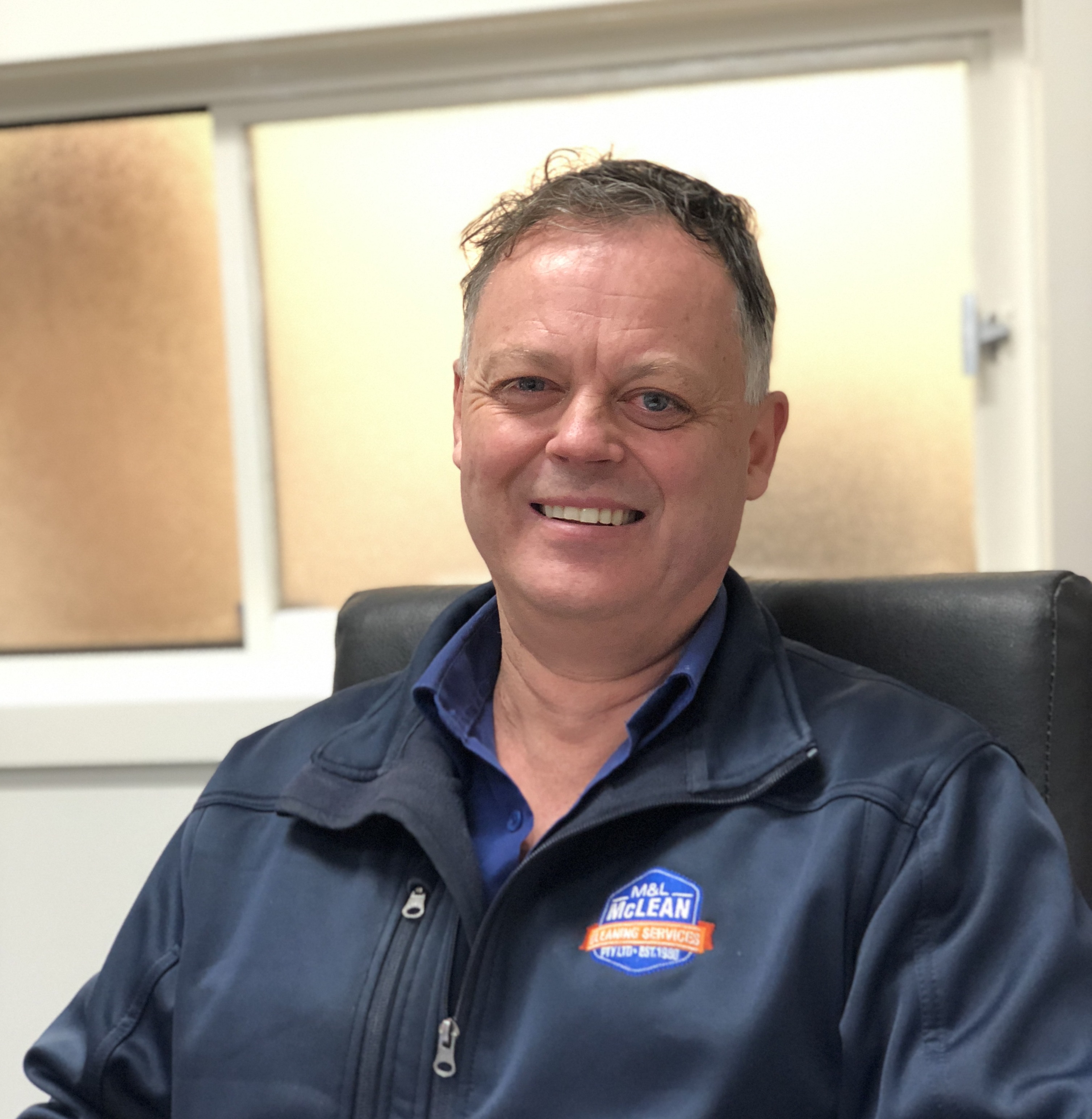 Stephen McLean
General Manager
With Stephen McLean at the helm and our operation managers supporting them, our leadership team have over 100 years combined experience in the cleaning industry.
Stephen leads a staff of over 80, many having been with the company for over a decade. Our staff service Ballarat, Geelong, Melbourne and Western Victoria.
Organisation Structure, Operating Model, Processes & Delivery
M & L McLean Cleaning Services Pty Ltd is a Western region employer who pride themselves in employing local staff.
We ensure that our personnel are the right fit for the job, we screen all our employees to the highest standards, and ensure that they are able to work unsupervised and conduct their work with the utmost professionalism. The knowledge and background of our personnel ensure that they have the ability to problem solve, the flexibility and ability to adapt to the situation.
All personnel have a full understanding of the scope of works and the ability to deliver this service. We set a high standard of cleaning and expect all personnel to take pride in their positions. We conduct cleaning audits on a regular basis, these are carried out by Management, Regional Supervisors and our on site cleaning support personnel.
We also take into consideration our clients changing needs.  M & L McLean Cleaning Services Pty Ltd employ Operations Managers to over see all clients and are available 24/7. Our onsite supervisors ensure that our clients Code of Conduct is being met along with meeting  our high standards of service.
M
cLean's ensure that all personnel have a safe work environment, approachable supervision, high level of standards, team environment, relevant training and that they have a thorough understanding of our clients Code of Conduct, McLean's Code of Conduct, WHS and Safe Work Method Statements. 
We provide additional training, support, supervision and revision to all our personnel.  McLean's encourage staff innovation for constant improvement, both professional and personal. We value staff recognition and maintain constant communication.
All our personnel hold the relevant Police checks, WWC, and training for each position. M & L McLean Cleaning Services Pty Ltd are an equal opportunity employer and take pride in the diverse cultures of our personnel.